Fitness & Beauty
Holiday at Norcenni Girasole Club also means holiday for spirit, body and soul. After doing sports at the well-equipped gym you can relax in the wellness center. Enjoy your holiday! We spoil you!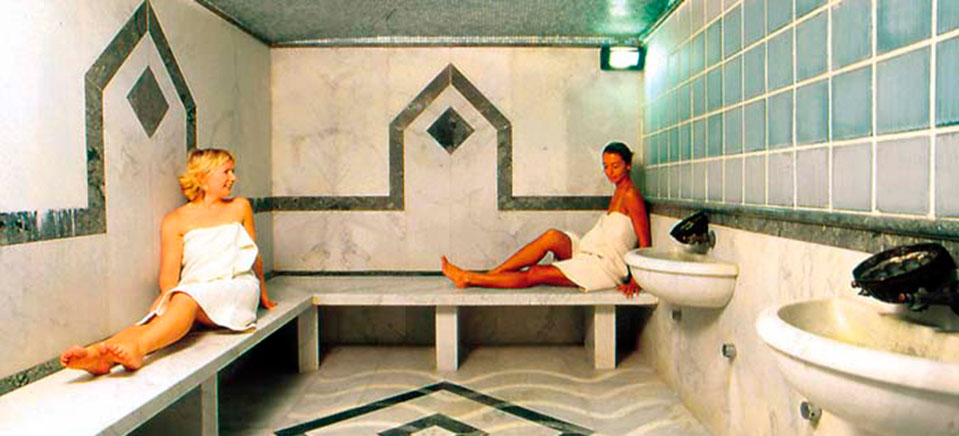 We are not ashamed to repeat it again and again: Norcenni Girasole Club is a holiday resort for anyone. We are proud to say that sports friends, wellness seekers and any other kind of holidaymaker feels comfortable with us. Anyone who loves to do sports, give everything playing tennis, lifting weights in the gym and improving the shape feels at home right away. But the fitness and wellness area is also for those who have a guilty conscience for eating too much of the delicious ice-cream. Nice that you have overcome your inner temptation. Our fitness trainers are happy to create an individual training schedule for you.
After doing sports or after a sightseeing tour to Florence or Siena or just to relax the traditional sauna and purifying steam baths (extra charge) are the place to go to. Submerge into a hot tub and swim some lanes in the indoor swimming pool. Enjoy a booked massage by our qualified masseurs who know how to treat your muscles and hinges the right way.
You are on holiday to take your time. Lay down on one of the canvas chair on the sun terrace and dream of the wellness program you just had or you are going to have.
Let us not only beautify your holiday but also yourself. Visit our beauty center!