Excursions
The environment of the Norcenni Girasole Club is too beautiful to stay in our holiday resort all day. What would you like? A trip to Florence, a shopping tour to Siena, a walking-tour, a horseback ride, a bicycle tour through the pictorial vineyards and landscapes?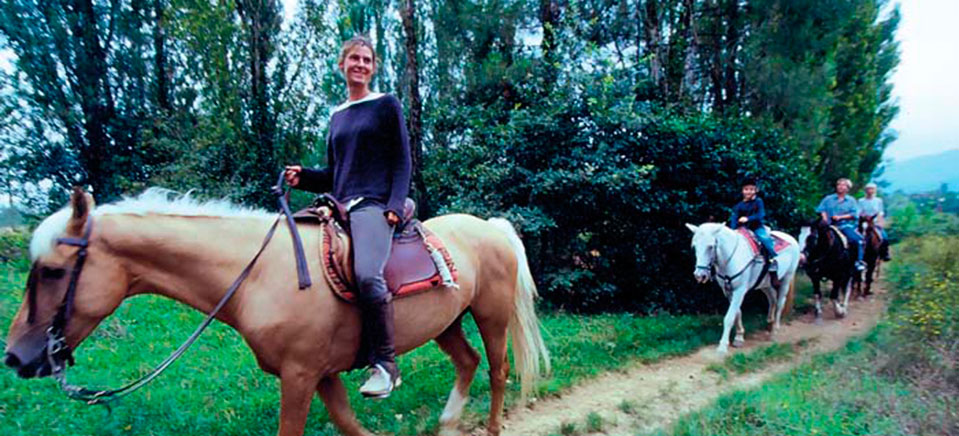 The holiday resort Norcenni Girasole Club inspires with his numerous offers and the location. It is the ideal starting point for tours, excursions and to discover the Arno Valley and the medieval cities Florence, Siena, Pisa and Rom.
When you did not arrive with your own car you have the possibility to use our shuttle bus to the next train station.
Norcenni Girasole counts to the Figline Valdarno and is located in the impressive delta between Siena, Florence and Arezzo. The surrounding area is mainly rural but offers a lot of shopping possibilities and cafés.
You are interested in classical sights and Italian culture? Then you need to go to the 25 km distant city Florence. The important churches Basilica Santa Maria, Palazzo Bargello and Vecchio and the famous offices and more imposing places are a must see. The Florentine markets are an exciting experience. Or maybe you want to go to Lucca or Arezzo? Or do you want to explore the nearby nature parks, national parks and vineyards of Chianti on the back of a horse, by food or with a bike? (About 2 km from the resort is a riding stable with a riding school)
We do not promise too much when we say, that the site of the Norcenni Girasole resort, which is perfectly embedded in the Tuscany, is eminently suitable for every kind of excursion, adventure and discovery. Guided tours and days out to see the beauty of the environment are organize frequently.